[asg-content-box boxcolor="gray" boxtitle="" boldtitle="false" boxexpand="false" showcontent="true"]
Find the wonder of support from the other writers HERE.
Meme Purpose: To share and encourage. Writers can express doubts and concerns without fear of appearing foolish or weak. Those who have been through the fire can offer assistance and guidance. It's a safe haven for insecure writers of all kinds!
The awesome co-hosts for the October 7 posting of the IWSG will be TB Markinson,Tamara Narayan, Shannon Lawrence, Stephanie Faris, and Eva E. Solar!
[/asg-content-box]
Hey all. We returned from Bali Monday midday, whereupon we collapsed for 24 hours with jet-lag (over 20 hours in transit). I'm still fighting a little brain-fuzz so bear with me. 🙂
Bali was, as you might expect, beautiful, sunny, and smiles from the locals graced us everywhere we went.
Check!
It wasn't all so idyllic, however.
Hubs works hard and paid a lot of money for a once in a lifetime experience at Melia Bali Hotel and Resort, including all-inclusive access to food, drinks, and VIP areas. Unfortunately, the food/cocktails/evening entertainment was … disappointing. We tried all of the restaurants in the hotel, but it seems they shared a chef – a bad one. : ( The cocktails (even the mocktails) were also horrendous (with 'off' fruit and sub par booze), and the only 'entertainment' was a lounge singer – who couldn't sing! The suite hubs booked was not as pictured in the website either (where it looked brand new and not battered and beaten), so we changed rooms to a much better, though smaller room with access to a pool.
They did this without making us feel awkward and were wonderful about it – the staff were lovely.
In fact, the best parts of the holiday for me were the friendly Bali people, the stunning views, and the sea breeze (which I badly needed in the heat), and seeing hubs relax in the sunshine for hours. He does so love to sunbathe.
I could bore you with the details of places we visited there, like the Elephant sanctuary, rice fields, coffee plantation, villages galore, and the Ubud Palace, where the royal family still live while allowing peeps access to the gardens/courtyards, but I won't. See the pics instead.
We also purchased a laughing Buddha carved from wood (those Balinese peeps are super talented creatives) which makes me smile every time I look at it.
Here are a few pics of those moments:
This slideshow requires JavaScript.
The Rock Bar was incredible by the way. If you go to Bali I suggest you go take a look and indulge in their food/cocktails – YUM!!!!
What's all this got to do with IWSG?
Well, because I don't really enjoy sunbathing, I hid in the shade next to hubs and read several books around the pool. Unwinding with a good book is the best way for me. Seeing my husband smile, relax, in spite of his love of sun damage, makes me smile.
Another way for me to relax is to write. So, on my iPad, I also worked on book two of the Supes series while hubs sunbathed on our patio in the afternoons. This is awesome for me because, after a manic episode over a year ago where I totally ruined (and lost a great portion of) an almost finished MS, I've been unable to even look at it. It was way, way, way overdue and decided to take down Finding Esta (part one of the Supes series) as a result. It seemed right for the readers. Thankfully my family/friends convinced me to leave it up for sale (it has some great reviews) and to move on to other projects for a while.
So I did just that. Ghostwriting has kept me busy, as well as writing romance for my pseudonym (first of which will be released in a week!!).
In fact, I'd almost given up on ever finishing the Supes series until this holiday. Reading similar books helped to inspire me. But it was being able to unwind with my best friend which helped me to rewind to the original enthusiasm I had for the series.
Thank you, Bali!
MORAL OF THE STORY:
Next time you are so stuck you want to abandon a project completely, STOP! Switch off. Change direction. It might just lead you back to where you need to be.
Quick book mentions for #specfic readers: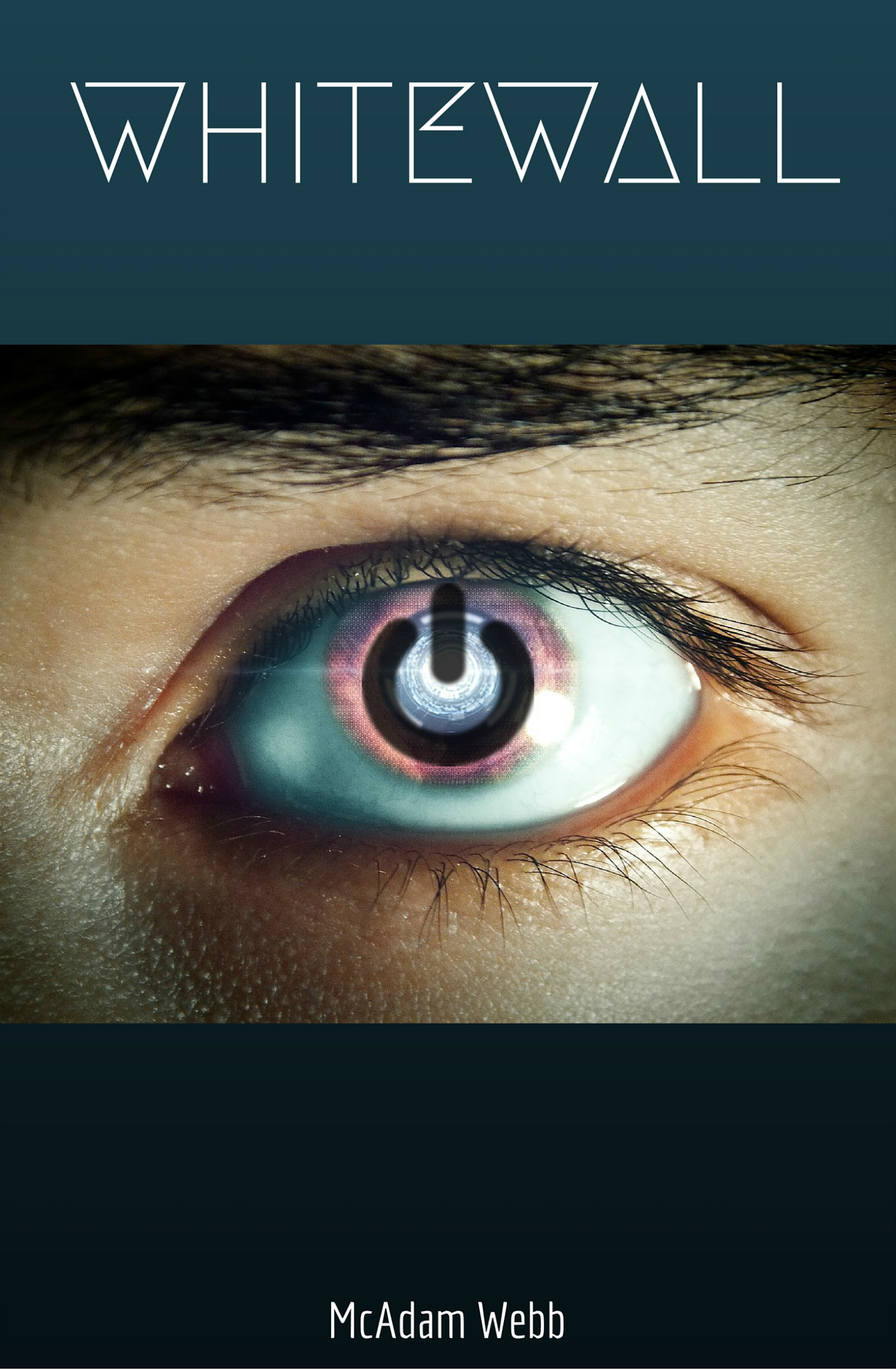 Rember has spent his whole life helping people make the best of their place in the system. When he spontaneously develops the same superhuman ability as a cabal of cyber terrorists, Whitewall brings him in. The government agency is responsible for protecting and maintaining The Wall, the digital backbone and bedrock of society. The same network the cyber terrorists are trying to destroy. He is given no choice but to infiltrate the gang to stop their plans.
Amazon | B&N | Smashwords
About McAdam Webb